Minecraft Build Competition
Always wanted to show your kids that they are not the only experts in Minecraft?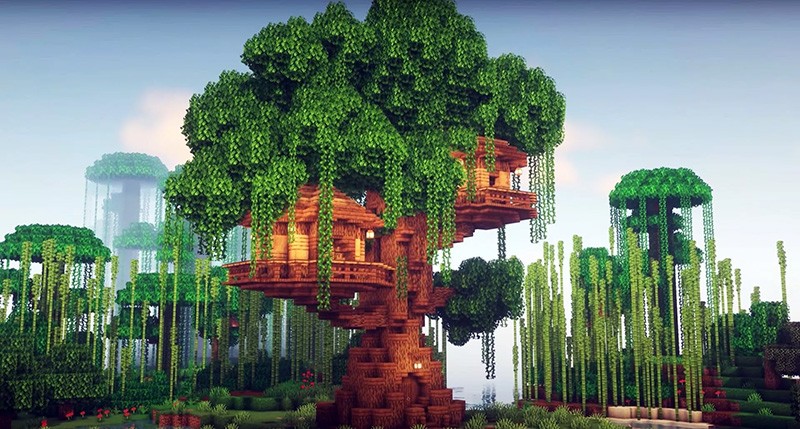 Join us on Sunday, 21 May, to compete against other dads and moms. Who can build the most beautiful dream house in Minecraft?
Each participating parent-and-kid team gets a maximum of one hour to build something, and in the end all the kids will judge who will take the prizes for the best Minecraft home.
14:00 • Arrival and preparation
14:15 • Introduction and explanation
14:30 • Start building!
15:30 • Jury and showcase
16:00 • End
PS: The competition will be held in Dutch.
Go and practice well, dads and moms!
FAQ
Do I have to pay an entry fee for this competition?
No, it's fully free. Just make sure to sign up!

How do I sign up for this event?
The event is already over, so you cannot sign up anymore for something that has already happend. But we will have more in the future! sign up for our newsletter.

Can my kid(s) help me build during the competition?
Of course, you brought your experts along for a reason! They can definitely give you advice during the competition, but only you can touch the keyboard and mouse.

How many people can be in a team?
Every team consists of maximum one parent. The more kids, the merrier! If both you and your partner want to play, you are free to form two competing teams. (Your kids will love it.)

How do I win prizes?
Your kids (and the other kids) will be form a democratic expert jury on who made the coolest building. The top 3 will take home great Minecraft prizes. But everyone will make great Minecraft memories, so it's a win either way?

I would like to take my grandchildren with me. Is that possible?
Yes, grandchild-grandparent teams can join as well.

Which ages can participate?
Your kid must be between ages 7-99. For the parent, there are no age restrictions, but you need to be their actual parent or legal guardian.