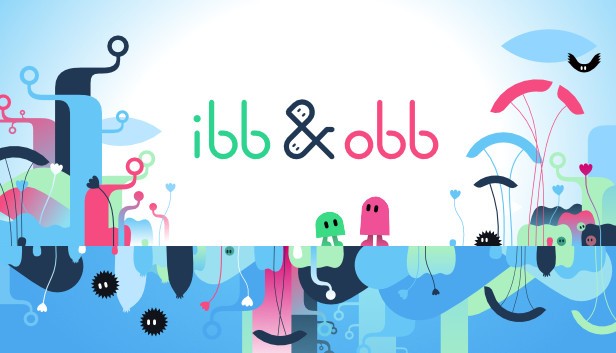 ibb & obb
by Richard Boeser, Roland Ijzermans and Codeglue (NL)
5 min. – as long as you like
ibb is the name of a green character, and obb is the red character. When 2 players take control of these friends, an adventure will unfold where teamwork has never been more important.
What makes computer games so interesting is bringing an imaginary world to life with game rules that provide a very specific experience. In the playful world of ibb and obb, the rules of gravity work differently than in ours: above the ground gravity works as we know it, but on the other side gravity is reversed. This has been designed carefully in a way that players have to help each other. You can't make it alone in the colorful world of ibb and obb.
And while the world of ibb and obb seems to be a place of calm and tranquility, and the game is easy to pick up, you'll need to pay close attention and communicate well to solve the puzzles together. A lot of ibbs and obbs will die, but that's part of it. Give it a try!